With the old Hot Water Beach campsite having been shut down for a number of years and wanting a change in their working life, Sheree & Grant saw a gap in the market and decided to go all in on a Holiday Park. They purchased the plant nursery that was up for sale at the time and then began the huge job of creating an award winning business which opened in 2008. Now in the present day they have achieved just that, but as as they both acknowledge;
"It is always a team effort"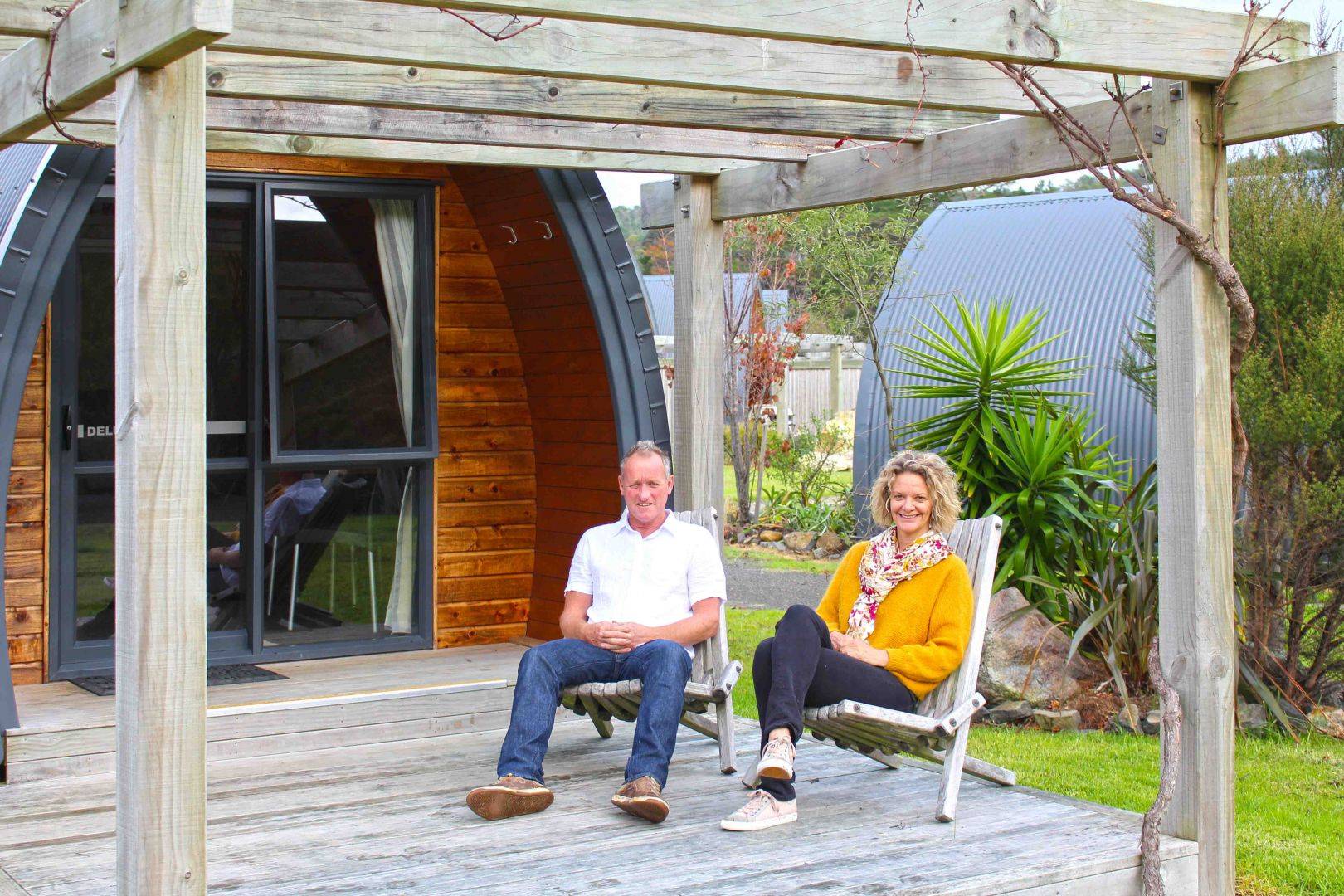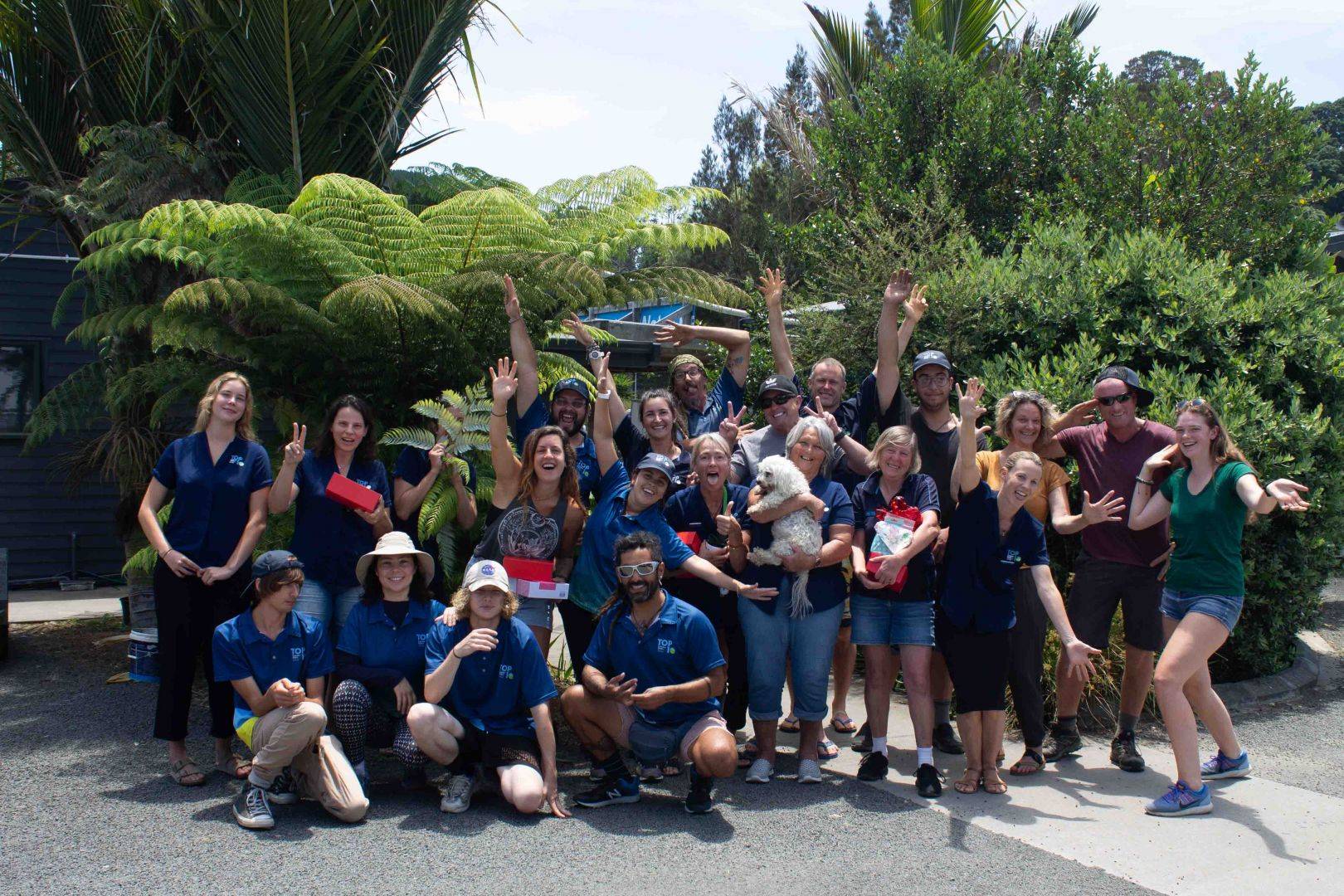 Timeline
2000: Old Camp Closes
2008: Plant Nursery Purchased & Construction Begins - Private home existed on site.
2008: Reception/Shop, Facilities Block, 4 Cabins & Multiple Campsites constructed.
2008 Dec: Hot Water Beach Holiday Park Opens.
2009: Deluxe Family Villas Constructed
2010: 1st Stage Ensuite Units and the bridge constructed opening up the Cabbage Patch Campsites
2011: Family Cabins, Lodges & Riverside Boardwalk constructed.
2012: Renamed Hot Water Beach TOP 10 Holiday Park & joined the TOP 10 Group.
2013: 1st stage Deluxe Cabins & Motel Units constructed.
2014: 2nd Stage Deluxe Cabins & Standard Cabins constructed.
2015: 3rd Stage Deluxe Cabins, 1st Stage Ensuite Villas & Backpacker Cabins constructed.
2016: 4th Stage Deluxe Cabins & 2nd Stage Ensuite Units constructed.
2016: Further staff facilities needed; Large outback shed and purpose-built Laundry constructed.
2017: Won the Hauraki Coromandel Business Award & designated a "Superior" TOP 10 Park.
2018: New Reception constructed & Private Home converted into the 3 Bedroom Apartment.
2019: Facilities Block 2 constructed.
Nov 2019: News media report of a virus in Asia - COVID-19 begins.
2020 Mar: NZ shuts its borders for the first time in history & goes into Lockdown.
2020 Apr: International Guests stay at the Holiday Park in Lockdown.
2020 May: Work is done to pivot the Park to a 100% domestic market.
2021 Aug: NZ goes into another Alert Level 4 Lockdown - Delta Variant
The Story Continues...