Overview
The hot springs can normally be accessed 2 hours either side of low tide. See the bottom of this page for an automatically updated tide table. A spa temperature is between 38 - 42°C and as the hot springs on the beach are considerably more at 64°C you have to be careful where you dig to get the optimum temperature. If swimming in the ocean to cool off from the hot pools please be aware that there can be rip currents either side of the rock that sits just out to sea (Hot Rock).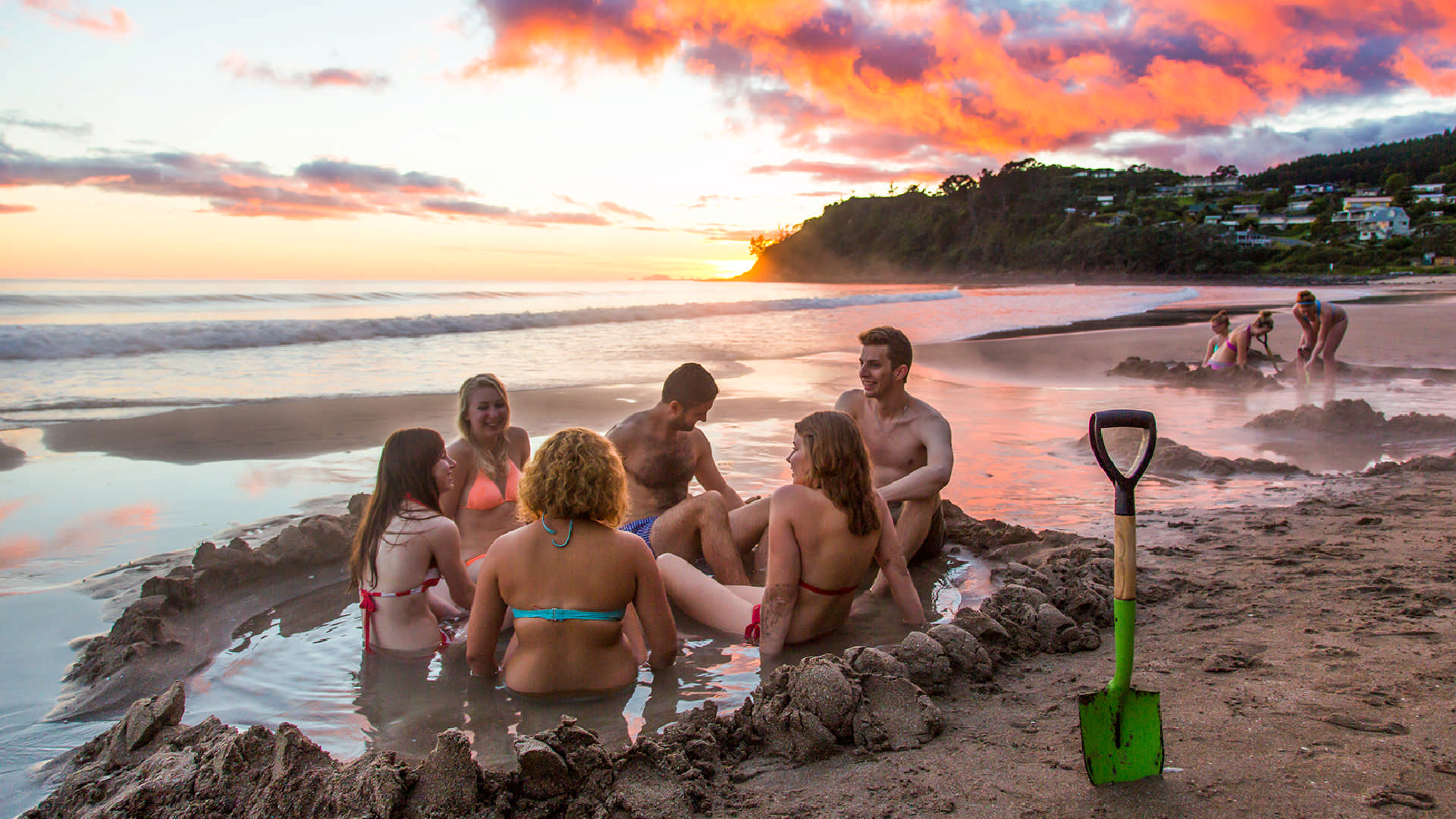 Finding the Hot Pools
The Hot Pools can only be found at 2 hours either side of low tide and are located 300m from the southern end of the beach. Look for a rock (Hot Rock) that sits 30m off the beach and the hot pools are directly in from there. Most of the time there will already be people at the hot pools and if not you should see the steam rising. There are 2 main hot springs (seen in the image below); The Maori Spring to the North and the Orua Spring 20m to the South. Dig around the edges of these hot spots to create your very own beach hot pool. Digging in the middle of the hot spring is too hot for a nice temperature.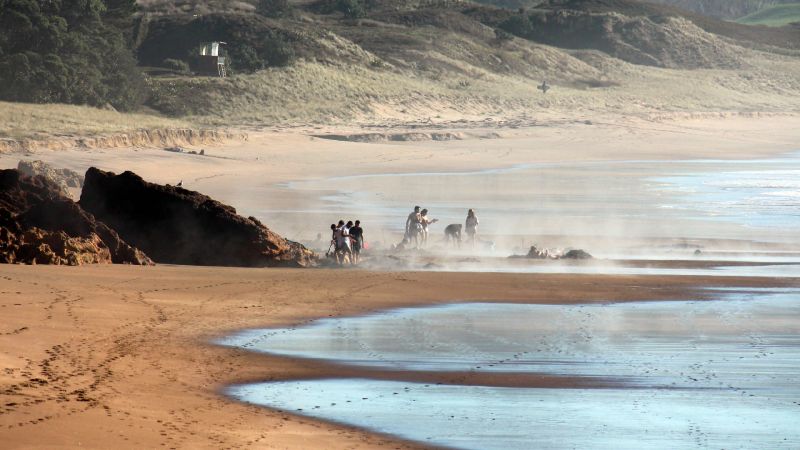 Other Info
The Hot Water Beach TOP 10 Holiday Park rents spades to dig at the hot pools. If you are a TOP 10 member you get free spade hire. The further away you can dig from the ocean the longer you will be able to have a hot pool before the tide comes back in. The closest toilets are 300m away at the main carpark at the south end of the beach. Please do not eat at the hot pools.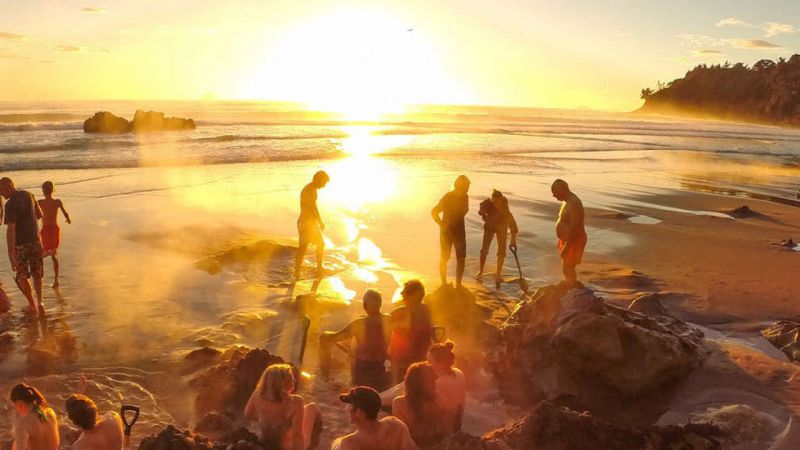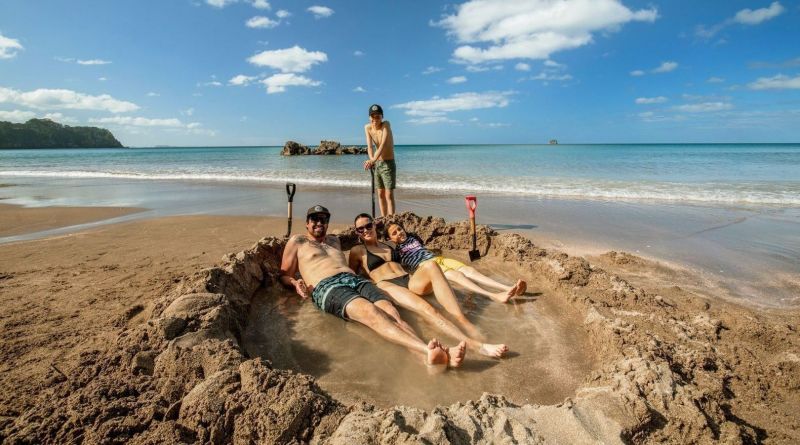 Geology
The hot water that rises up through the sand at Hot Water Beach is fresh water and sometimes can also be seen bubbling. The bubbling is actually carbon dioxide being released and not because the water is boiling. The Northern (Maori) Spring is 64°C while the Southern (Orua) Spring is 60°C. These springs have a flow rate of between 10 - 15 litres per minute.
The water is heated by a volcanic intrusion that is 2km beneath the surface. This is rock that is 170°C and is the remnant of rhyolitic volcanoes erupting between 5 - 9 million years ago. Large reservoirs of fresh water sit above this which then rise to the surface through cracks and fissures created by the Orua faultline. This faultline was responsible for the volcanic eruptions.