Overview
Cathedral Cove is named after the amazing rock archway located on the beach in the Te Whanganui-A-Hei (The Big Bay of Hei) Marine Reserve. The area receives around 200,000 visitors per year.
The walking track is closed for the 2023/24 summer season due to track damage and slips. You can visit Cathedral Cove by boat or kayak and land on the beach from 1st September 2023. If landing at Cathedral Cove DO NOT stand close to the cliffs or underneath the famous archway as there is a high risk of rockfall. Here is a list of the best tours in the area as well as the latest updates from the Department of Conservation: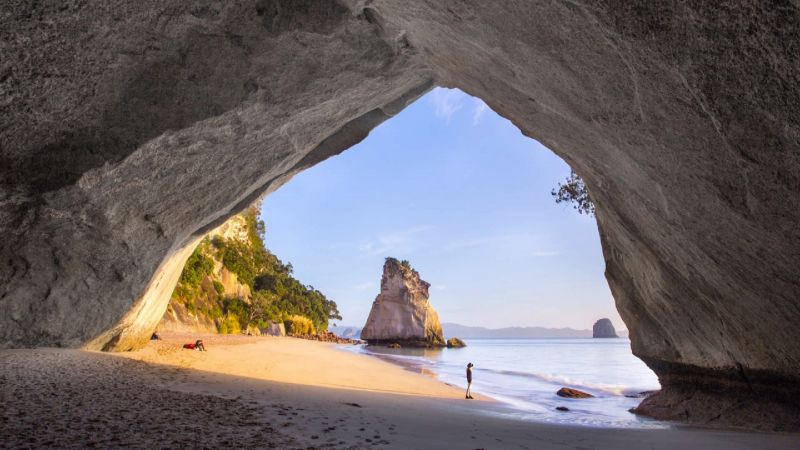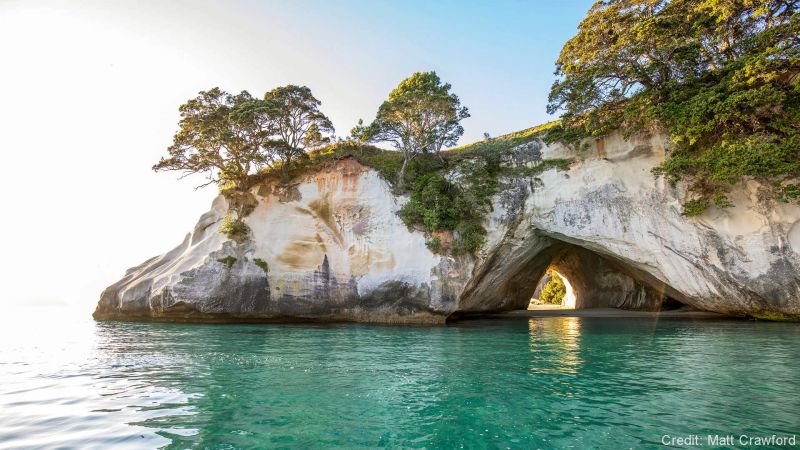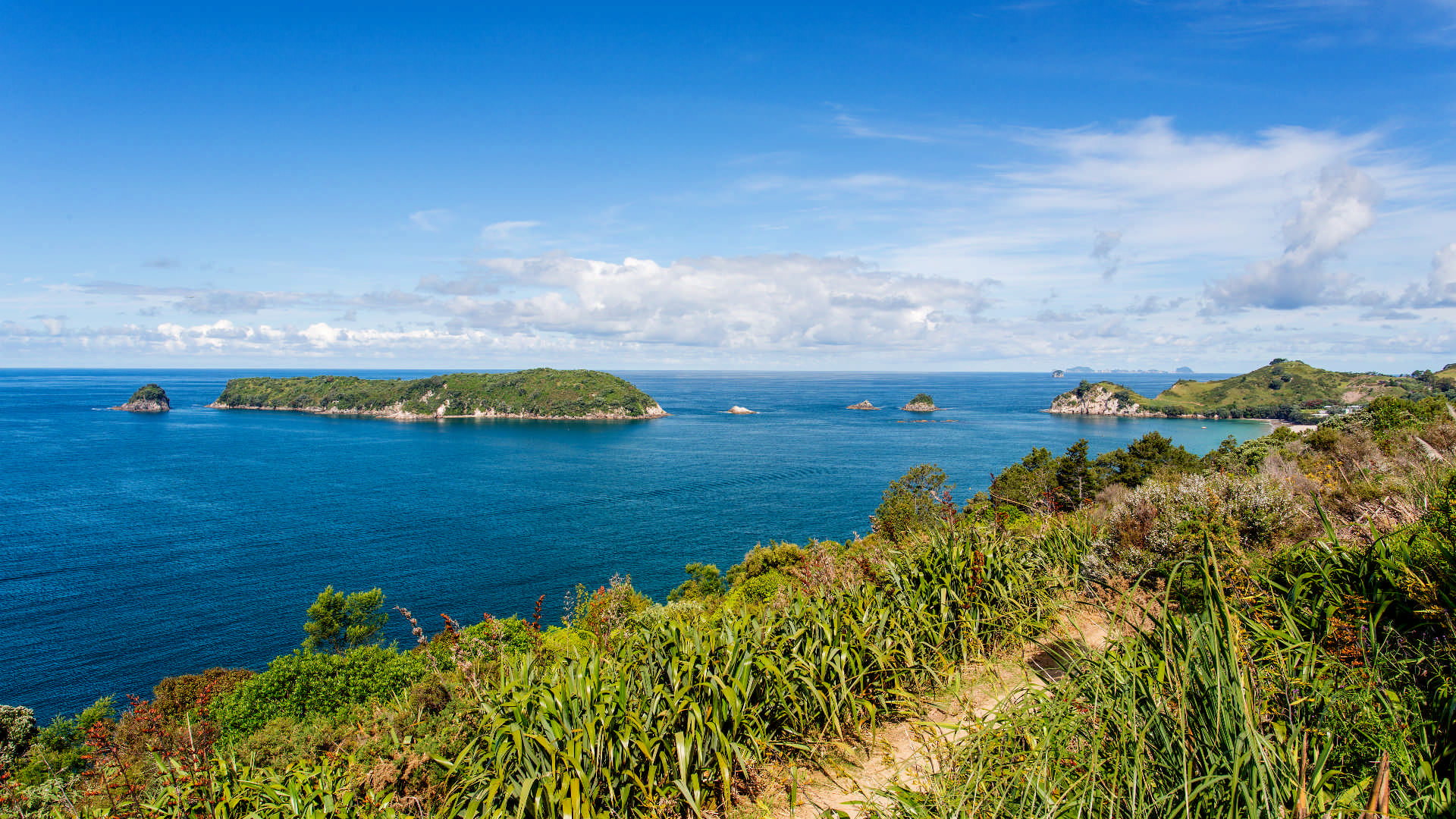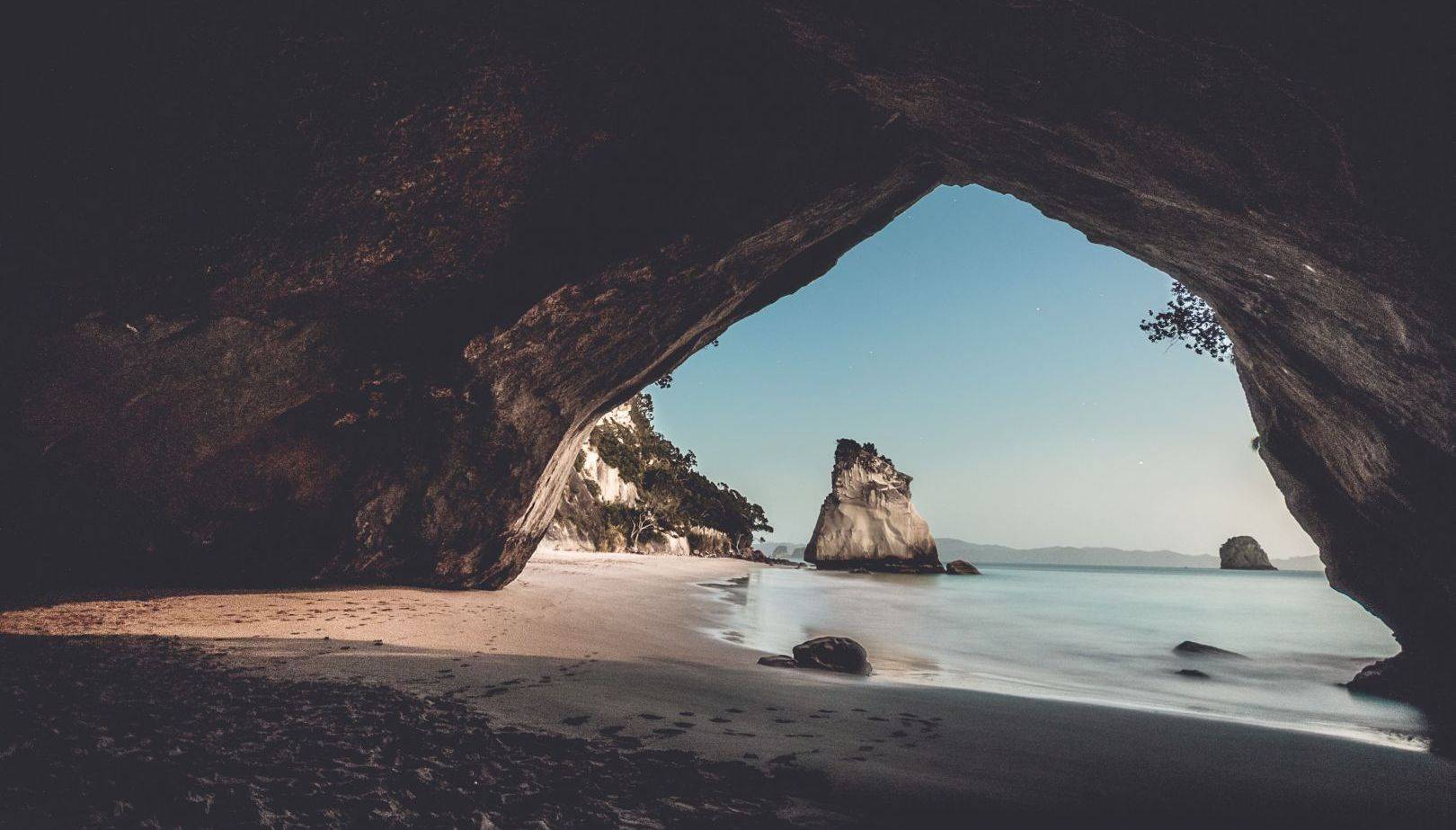 The Trail
The trail has unfortunately been closed since February 2023 due to track damage and landslides associated with our last wet summer. There is currently no open date for the Cathedral Cove Trail. You can still visit Cathedral Cove with a Boat or Kayak Tour.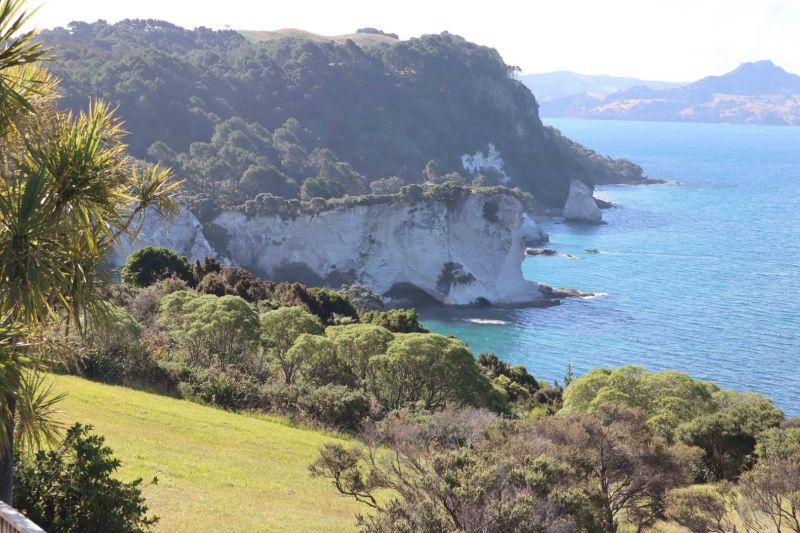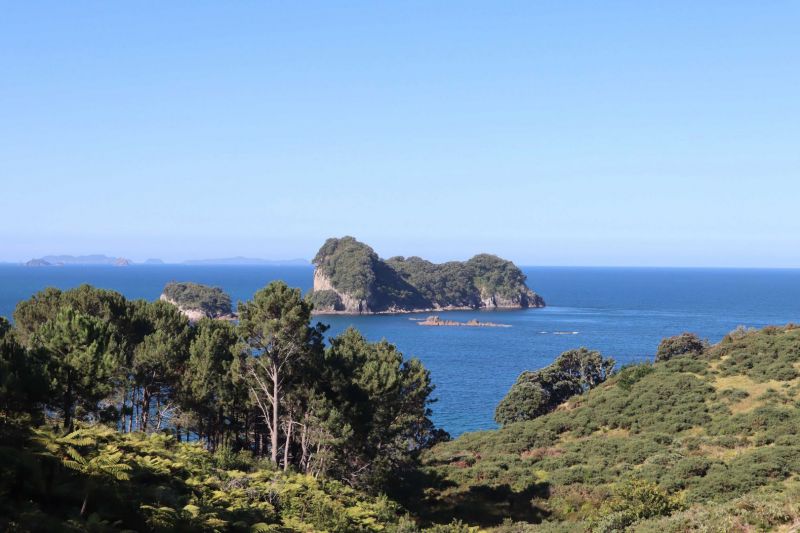 Mares Leg Cove
Named for another rock archway that looked like the hind leg of a horse "Mare" - pictured below. In April 1978 a large storm knocked it over with only the underwater rocks now remaining.
At the eastern end of the Cove is a waterfall and beneath the large Pōhutukawa's are two toilets.
In the middle of the Cove sitting in the water is what is called the Smiling Sphinx Rock. A Sphinx head can be seen looking towards the Cathedral archway.
Another flatter rock sits 60m off shore which is great for jumping off at high tide.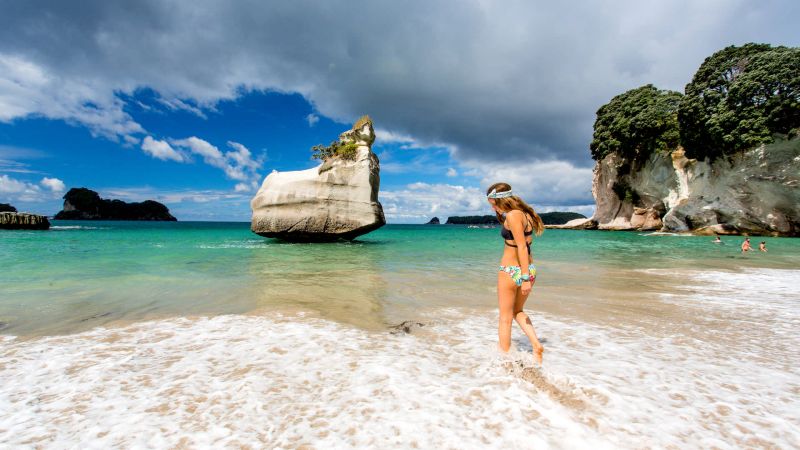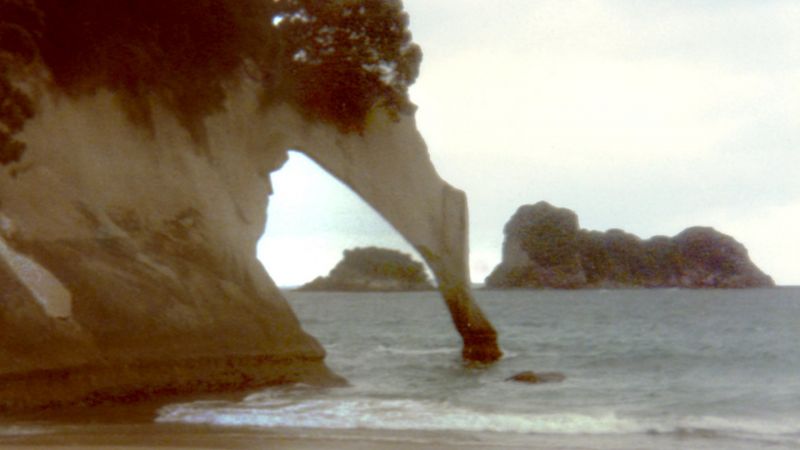 Cathedral Cove
Cathedral Cove is to the west of the archway. You can access Cathedral Cove easier at low tide as the beach space is limited at high tide.
Te Hoho Rock is the famous sea stack seen through the Cathedral Archway. Cathedral Cove is one of the most iconic and photographed places in New Zealand.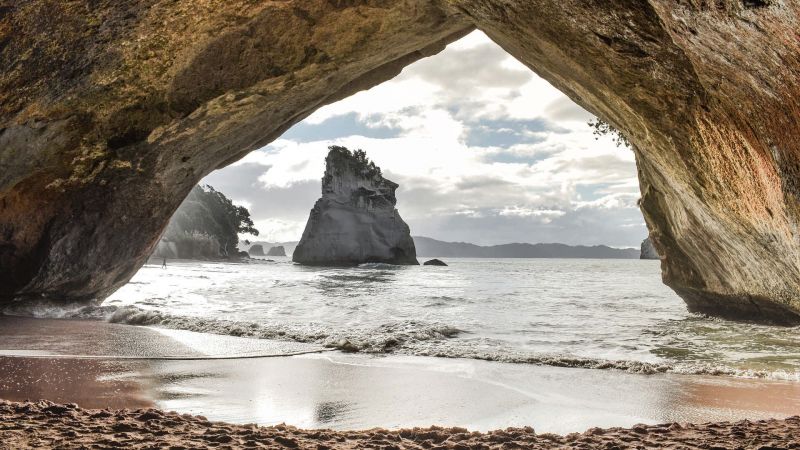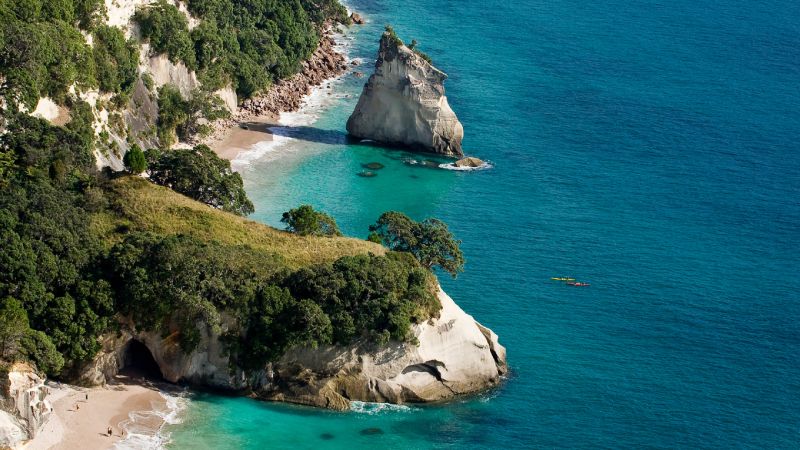 History
In c1350 AD the Te Arawa Waka arrives and Hei settles his people in Te O ā Hei (Hahei). This was the creation of the Ngāti Hei ("People of Hei"). As the tribe grew they expanded around Te Whanganui-A-Hei (The Big Bay of Hei) and created many Pā ("strongholds").
The Māori name for Cathedral Cove is Motauhi "a place to come and debate". The Ngāti Hei would gather on the Pā above the Cathedral Archway to discuss matters concerning the bay.
The HMB Endeavour sailed into Te Whanganui-A-Hei on Friday, 3rd November 1769 CE. Upon seeing the archway Captain James Cook thought it looked like a Cathedral roof and so gave it its English name.